Why We Are Different
We interpret data differently. We collect as much information as possible in order to optimise your campaign and deliver superb results.
Ads are served on all major programmatic networks (not just Google, Yahoo or any other major Display network) increasing your ad's reach.
We can offer reasonable monthly maintenance and seasoning services for your marketing campaigns based on your type of business or idea.
Mapping Your Digital World
The most accurate advertising you've never done.

Target a single object if required.
The Process
We believe innovative digital advertising should be accessible to all businesses, and working with us should be easy and exciting. To give you an idea of what to expect, we've outlined our entire process below.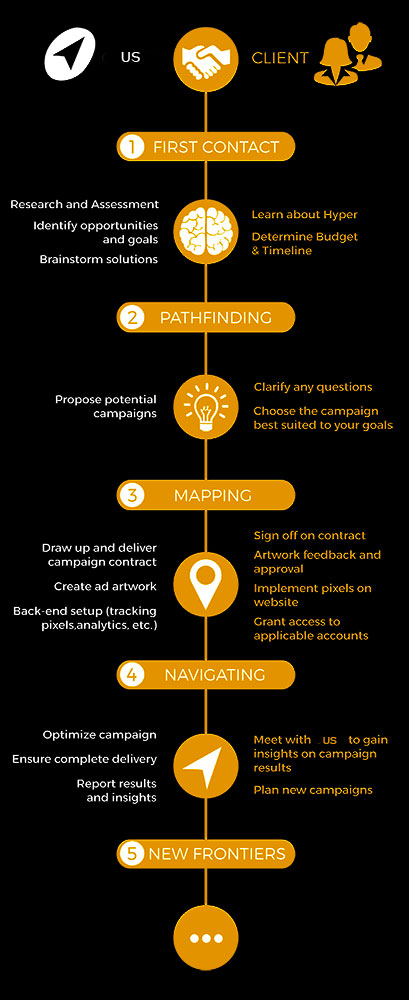 To better understand your business and your ideas we need to communicate with you. Please fill in this FREE DISCOVERY CALL form.
Our Expertise Doesn't Stop There.
A well-rounded digital advertising strategy is the best way to generate results. We can help supplement your Hyper campaign with search, social and more.